content_frame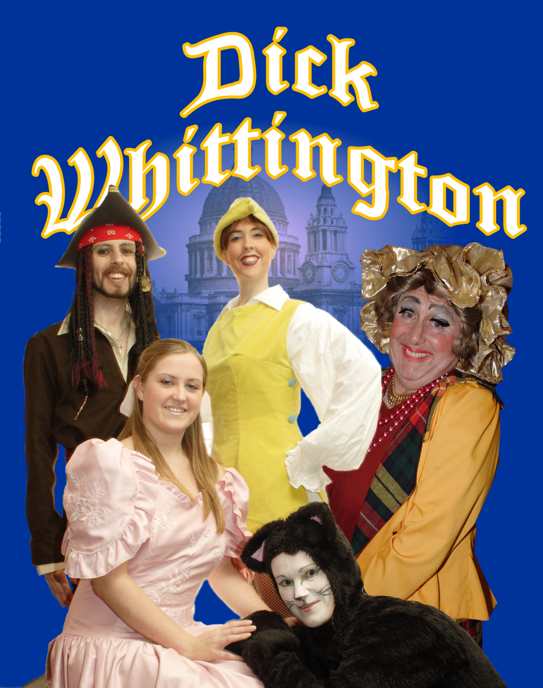 Some of the Principals in
Dick Whittington at Broxbourne Civic Theatre
From L to R: Mark Williams as Captain of the Good Ship Lollipop
Sarah Lucken as Alice Fitzwarren
Carly McHugh as Dick Whittington
Carol Bowyer as Tommy the Cat
Tommy Lawford as Sarah the Cook

"this must be one of BTC's finest pantomimes " ...
John Grisbrooke, Hertfordshire Mercury
Some pictures from the show...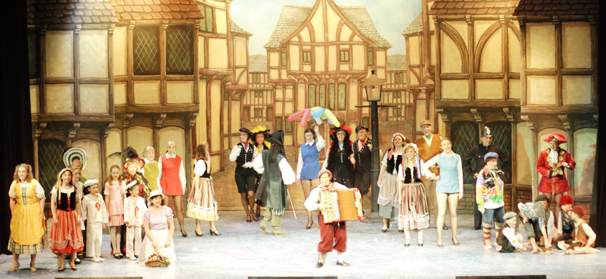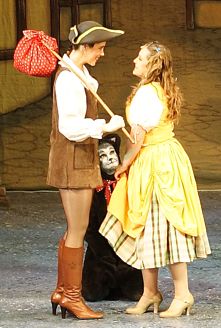 ... "how did the whole performance add up to
so much more than the sum of its parts?" ...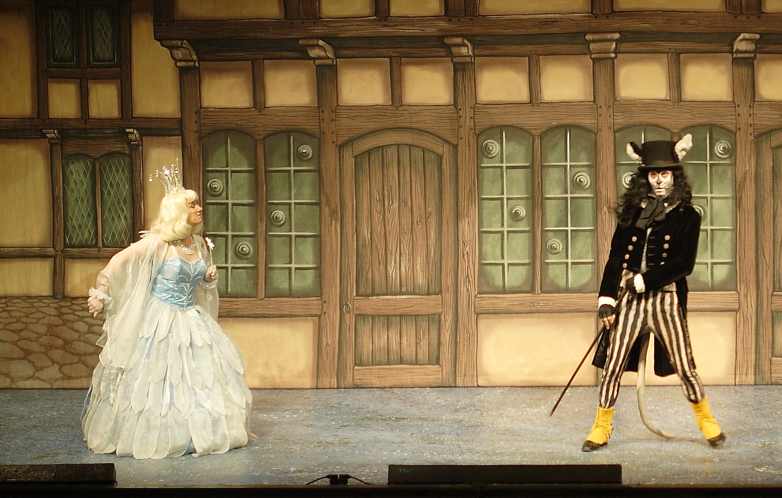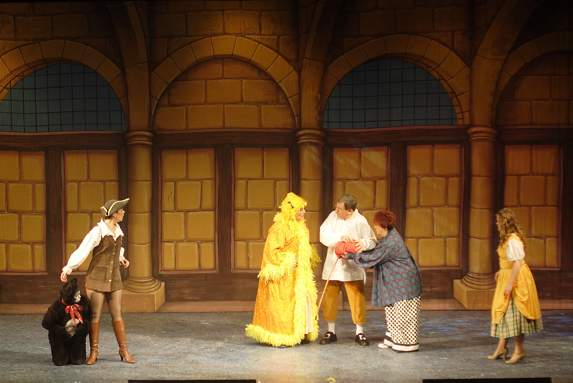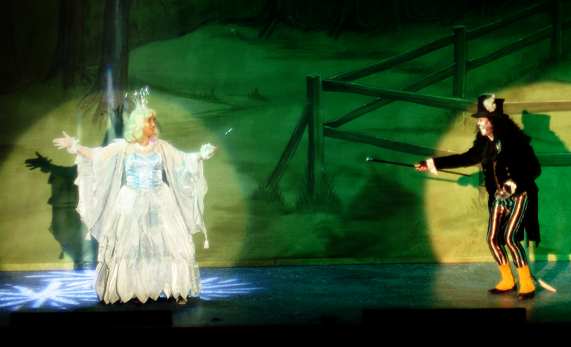 ... "The audience must have left the Civic Centre in a buzz of excitement,
without fully realising how that had come about." ...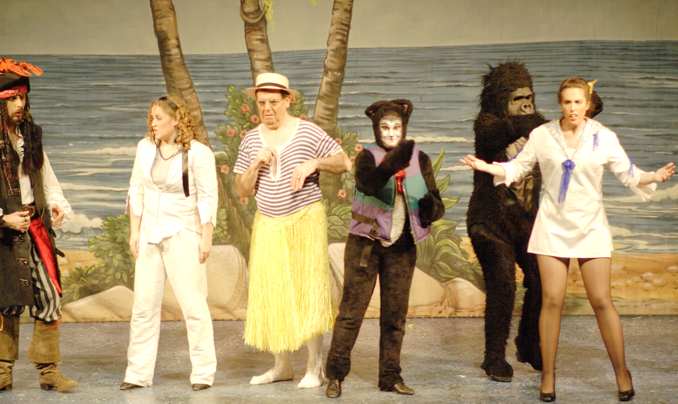 ... "in the role of Dame, Tommy Lawford is a past master.
His programme credits talk of his 30th pantomime and he gets
better by the year ...an immaculate orchestrator of audience participation" ...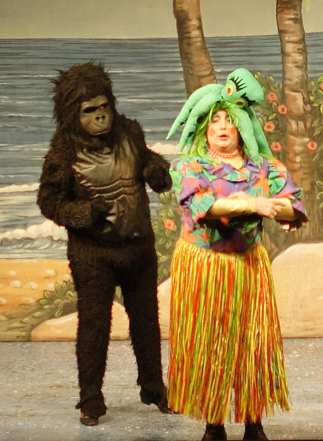 ... "it can only be in panto that success is measured in
hiss decibels and this trio hit the top grade" ...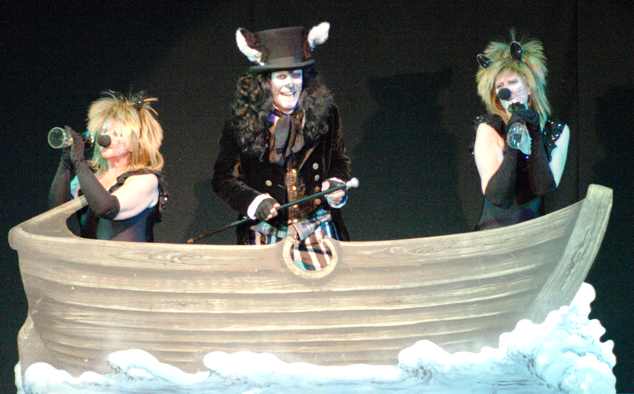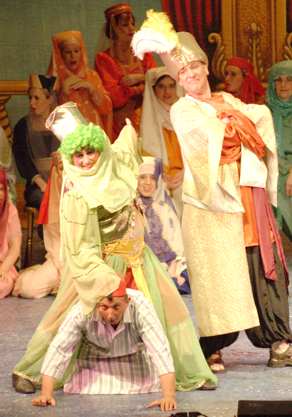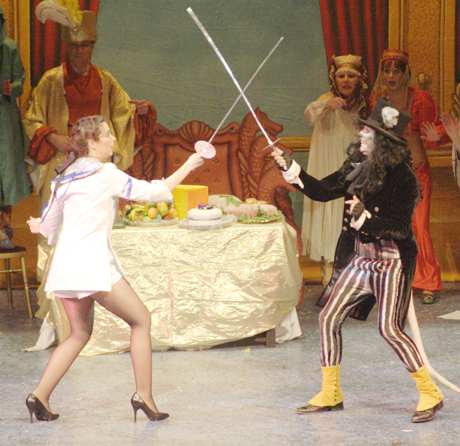 ... "imaginative, multi-coloured luminous puppetry sequence of seabed and marine life" ...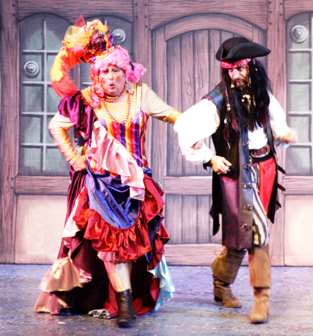 ... "the costermonger dance routine
by the Jason Kids
was simply delightful" ...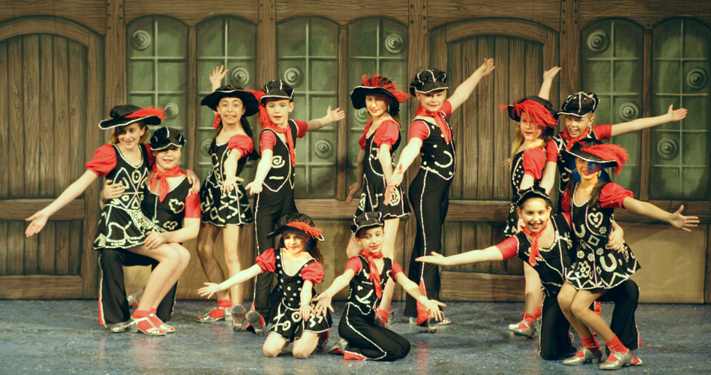 ... "the overall and abiding impression was one of colour and
refinement, imaginative sets, quality chorus work and an
ever-present abundance of joy and pleasure ...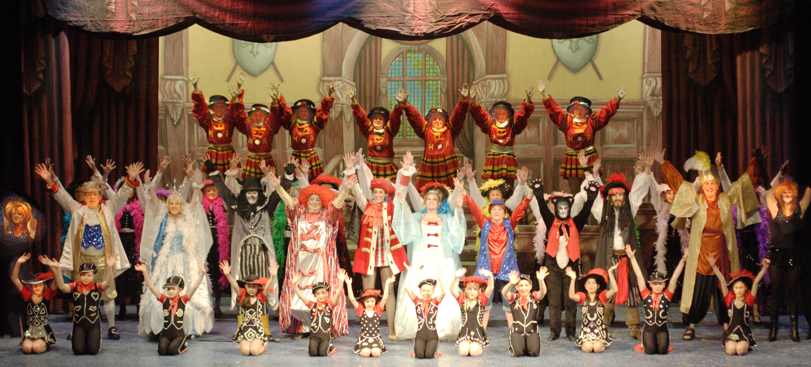 ... "The sum of the parts was sheer vivacity."

All quotes from John Grisbrooke, Hertfordshire Mercury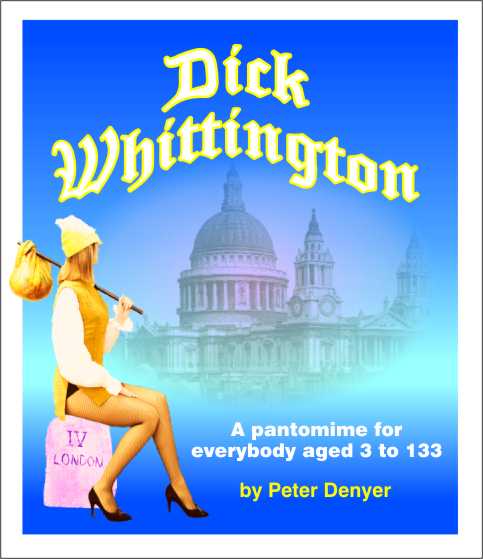 Dick Whittington 2006/7 has now closed.
The next Broxbourne Theatre Company show
will be Sleeping Beauty in January 2023
Details
Here