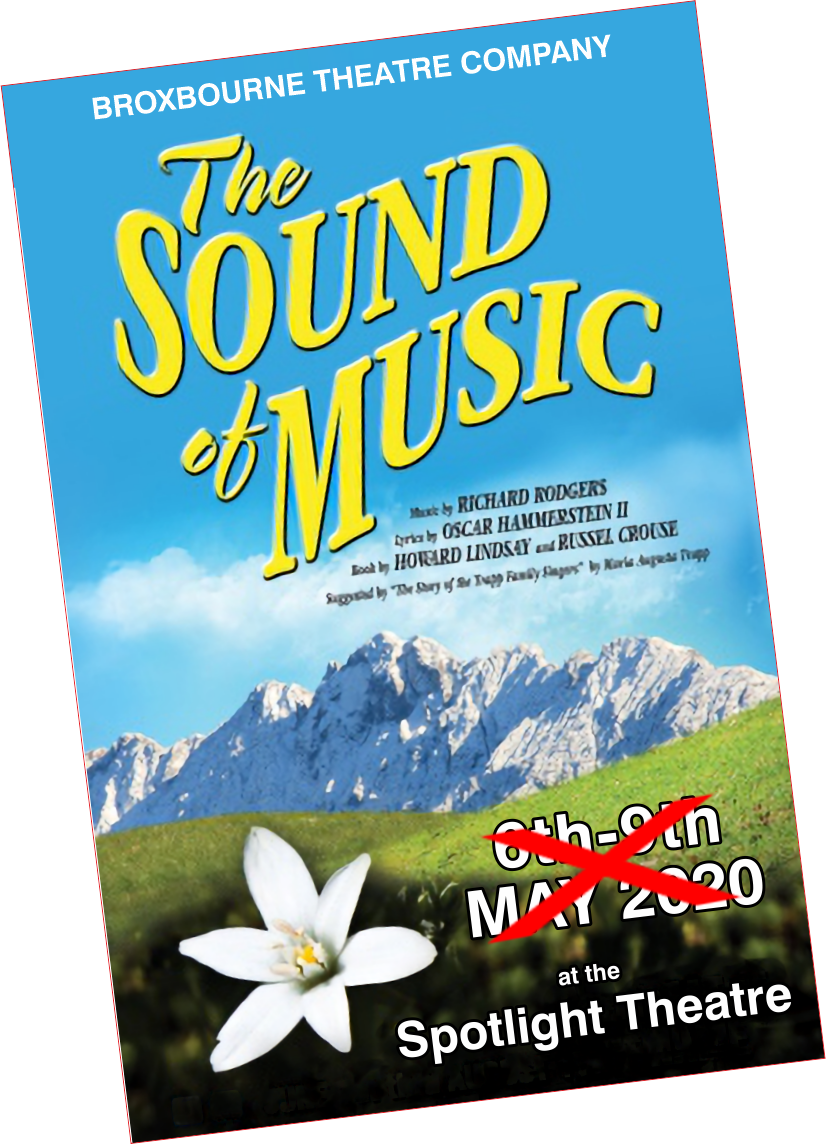 First, may I say how pleased I am to be back with BTC.
The Sound of Music is one of the most loved musicals of all time. It tells the story of a nun who is rather high spirited and loves singing is sent to be a governess to 7 children of a retired Naval Captain. She finds the children's lives are dominated in a military style by their father, who keeps going off to Vienna.
Maria teaches the children to sing and when the Captain returns with Elsa and Max, two friends of his, he melts after hearing them sing. Elsa persuades him to have a party, and it is during this that the Captain and Maria dance in front of the children. Maria is confused about her feelings and returns to the Abbey.
The Mother Abbess tells her to return to find out what the Captain felt. She returns and finds out that the captain is to marry Elsa. However, Elsa calls off the engagement and the Captain realises that it is Maria he is in love with.
They marry and go off on honeymoon. When they return max has decided to enter the children into a singing competition. But the captain has been ordered to take up his commission. Maria steps in and says that the whole family are singing in a festival. It is agreed that they can sing. At the concert, the family sing and win the festival.
During an encore the family disappears off the stage and run to the Abbey where they are hidden by the Mother Abbess and the Nuns. SS officers arrive to look for them, including Rolf. They do not find them and the family escape over the Mountains.
The Sound of Music Rehearsal Dates
Monday 20th January: Full company call 7.45-10pm Bollescroft
Friday 24th January: Pre-Audition 7.45-10pm Bollescroft
Please note that these are not optional rehearsals -- they are full working rehearsals for all adults, to cover audition requirements and other chorus music.
Children need to pre-register and do not attend the above rehearsals. Please email ian@stretch.org.uk for a Junior Auditions information pack.
Auditions on Sunday 26th January
Add your name to the audition list (and pay membership fees) by Fri 24th January

Company auditions at 2pm. Principals at 3pm. Children will be auditioned in the morning. The Junior Auditions information pack will have the details
Main rehearsals continue every Monday and Friday evening from 7.45pm to 10pm (except Bank Holidays) and Sundays 3pm-7pm 29th March-26th April
Costume Call
TBA
Rigging
Sun 3rd May
9am-10pm
Technical Rehearsal
Mon 4th May
5pm for early start
(costumes, wigs, no make-up)
Dress Rehearsal
Tue 5th May
6pm for 7.30pm start
(costumes, wigs and make-up)
5 Performances
6-9th May
Evenings 6pm for 7.30 start. Sat 3pm and 7.30pm
Monday, Friday and Sunday rehearsals are at Bollescroftt.
Tech and Dress rehearsals are in the Theatre .

You will need to be available for most of the Monday and Friday rehearsals, all Sunday rehearsals, the costume call and the tech and dress rehearsal
(and, of course, all of the performances).