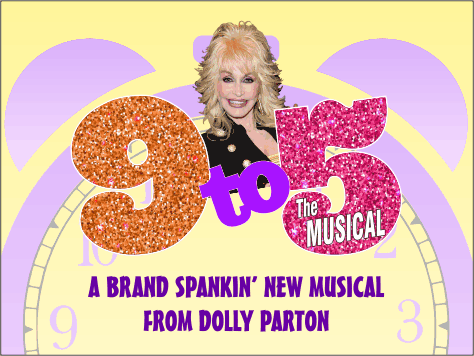 Join us for this new musical
with a
Tony & Grammy nominated score by
Dolly Parton

and book and lyrics by

Patricia Resnick
(co-author of the original screenplay)
Rehearsing: Mondays and Fridays from 26th January, 2018
Auditions: Sunday 4th February
Performances: 9th to 12th May, 2018
at the
Spotlight Theatre, Hoddesdon

(formerly Broxbourne Civic Hall)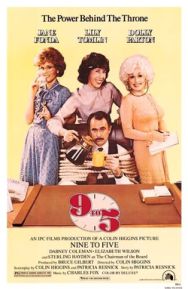 Based on the hit 1980 Oscar nominated comedy film starring
Dolly Parton, Jane Fonda and Lily Tomkin,
9 to 5, the Musical opened on Broadway in 2009
and toured the UK from 2012-2013.
UK Tour promotion video: https://youtu.be/ml1u4XIzOjY
9 to 5ís outrageous and hilarious story of friendship and revenge is set in the late 1970s, an era long before computers, cell phones, and political correctness, when women in the office were clerks or secretaries, at their male bosses' beck and call, typing and filing, getting the tea and seldom seriously considered for more senior roles.
At breaking point over the way they are treated by their sexist, egotistical, lying, hypocritical bigot boss, Violet, Judy and Doralee each reveal their fantasy for getting rid of him. Then, by a hilarious twist of fate, they find themselves holding the boss hostage whilst they give the office a makeover, taking control of the company that had always kept them down.
From the iconic title song 9 to 5, to the ballad Let Love Grow, the empowering Get Out and Stay Out to the stirring anthem Shine Like the Sun, the score features 18 numbers with the ensemble involved in most of them.
Not a member? Not a problem, just click on the button below for a quick guide to joining BTC
Audition Pieces are now available below