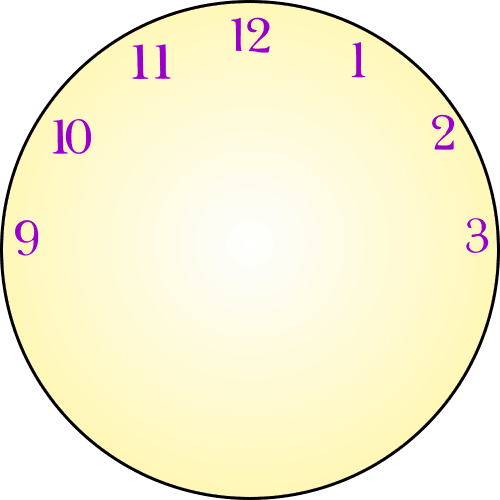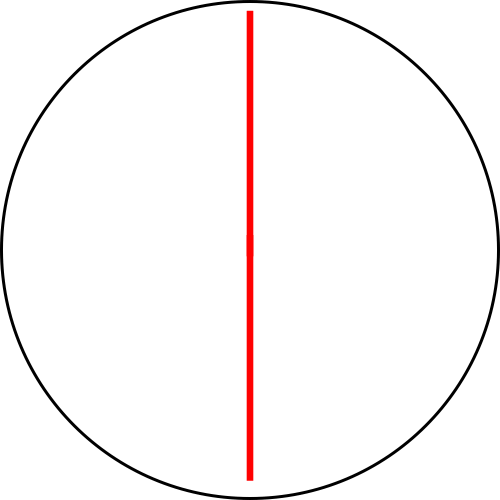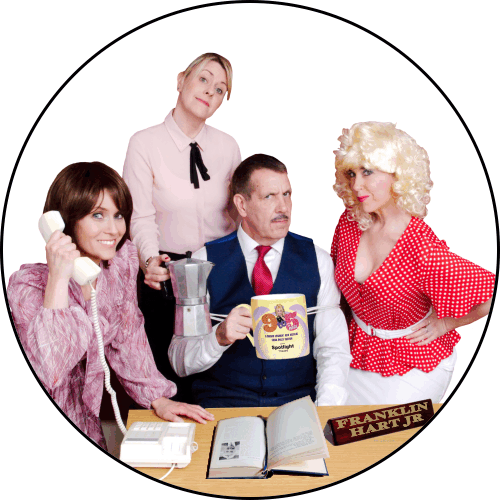 This show has now closed.
We will shortly have more photographs of 9 to 5 and details of our 75th Season -- which includes the pantomime CINDERELLA rehearsing from September for performance from 9th-13th January 2019 and the musical ANNIE rehearsing from Mid January 2019 for performance from
8th-11th May 2019.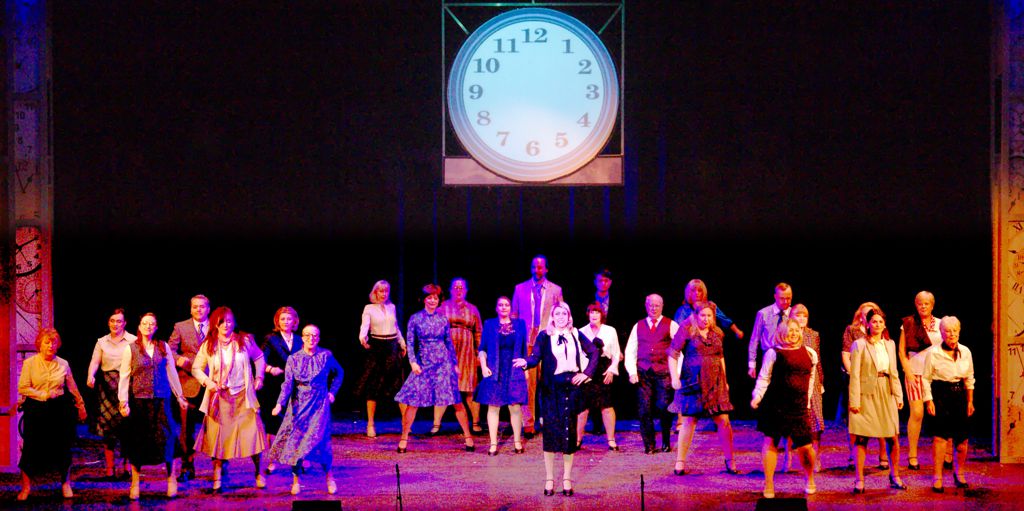 9 to 5ís outrageous and hilarious story of friendship and revenge is set in the late 1970s, an era long before computers, cell phones, and political correctness, when women in the office were clerks or secretaries, at their male bosses' beck and call, typing and filing, getting the tea and seldom seriously considered for more senior roles.

At breaking point over the way they are treated by their sexist, egotistical, lying, hypocritical bigot boss, Violet, Judy and Doralee each reveal their fantasy for getting rid of him. Then, by a hilarious twist of fate, they find themselves holding the boss hostage whilst they give the office a makeover, taking control of the company that had always kept them down.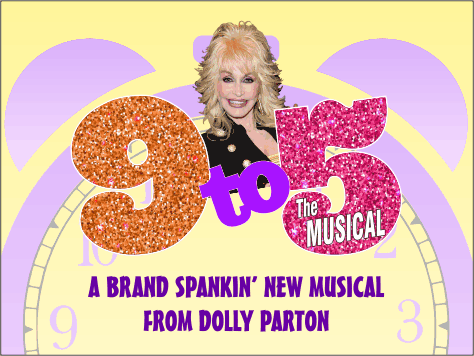 Based on the hit 1980 comedy film starring Dolly Parton, Jane Fonda and Lily Tomkin, this energetic stage version features a video introduction by Dolly herself, plus her Tony and Grammy nominated score that includes the iconic title song 9 to 5, the ballad Let Love Grow, the empowering Get Out and Stay Out and the stirring anthem Shine Like the Sun.
You can download the leaflet here and book online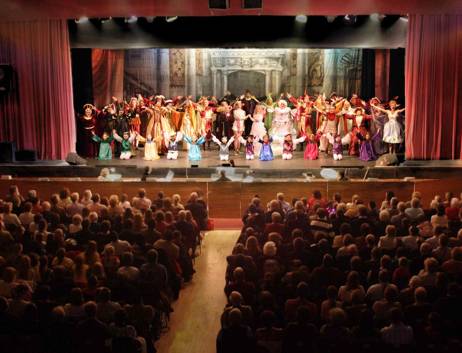 The Spotlight Theatre has a comfortable auditorium seating nearly 500. Formerly Broxbourne Civic Hall, you'll find it beside the car park near the junction of Hoddesdon High Street and Cock Lane.
It's right on the doorstep from Cheshunt, Cuffley, Goffs Oak, Waltham Abbey, Waltham Cross and Wormley, close to Enfield, Hertford, Chingford, Epping,North London and Harlow and within reasonable travelling distance of Hertfordshire towns such as Stevenage, Ware, Welwyn Garden City, St Albans and Bishops Stortford.
Terrace seats are fully tiered and there is a large licensed bar which opens one hour before evening performances. To avoid the interval rush, you are recommended to order interval drinks from the bar before the show starts.
How to book
---

There is a transaction fee which will be confirmed during online booking.

BY POST
Download a leaflet and booking form
Please return with cheque and SAE.
Tickets by post may take two weeks to return. There are no booking fees for postal bookings sent to the Broxbourne Theatre Company postal booking office.
IN PERSON or BY TELEPHONE
(booking fees apply)
The Spotlight Theatre (formerly Broxbourne Civic Hall)
Box Office 01992 441946
Mon-Wed 9.00 - 4.30
Thu-Fri : 9.00 - 1.00
[ except public holidays ]
AND one hour before any performance
Travelling North
from Broxbourne traffic lights, look for the Police Station on the left and the theatre's approach road (very short length of dual carriageway) which is next after the police station and arts centre/museum.
Travelling South
from Hoddesdon Town Centre, turn right at the Cock Lane roundabout and left before the car park.
See this town centre plan, or if travelling from further afield, see this wider map view.
By public transport: Arriva bus service 310 passes the entrance. Alight at Hoddesdon Police Station.
You can use this journey planner (filling in destination as EN11 8BE) to find complete routes by bus or train from any address in the area.
Alternatively you can see the Arriva 310 timetable. Timetables may still show the venue as Broxbourne Civic Hall which is between "Hoddesdon, Amwell St, Clock Tower" and "Broxbourne, High Road, Post Office" on the bus timetable.
Please note: the 310 bus has limited evening service. You will be able to to travel to and from all performances beginning 6.30pm or earlier, but when returning after 7.30pm performances there will be no bus for Waltham Cross. Trains continue running later, but evening trains do not stop at all stations, so you may need to arrive and depart from different stations.
The layout of the Terrace has changed
Gangways are now on the outside edges. See here for details and in particular please note that row M is not raised