BROXBOURNE THEATRE COMPANY
New members welcome -- onstage or backstage
---
Guys and Dolls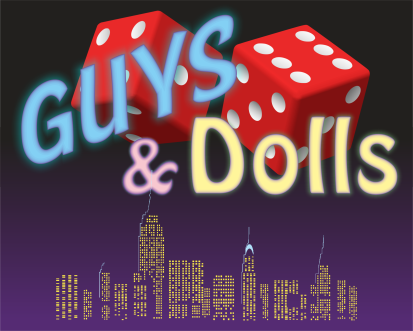 Luck, be a Lady Tonight ...
I've Never Been in Love Before ...
Sit Down, You're Rockin' the Boat ...
I've Got the Horse Right Here ...
Guys and Dolls ...
If I Were a Bell ...
The dice are loaded as Broxbourne Theatre Company bets on another winner, this time with gamblers, sinners, night clubs, a mission doll and romance, where good really can come out of evil.
THIS SHOW HAS NOW CLOSED
Some photos from the show: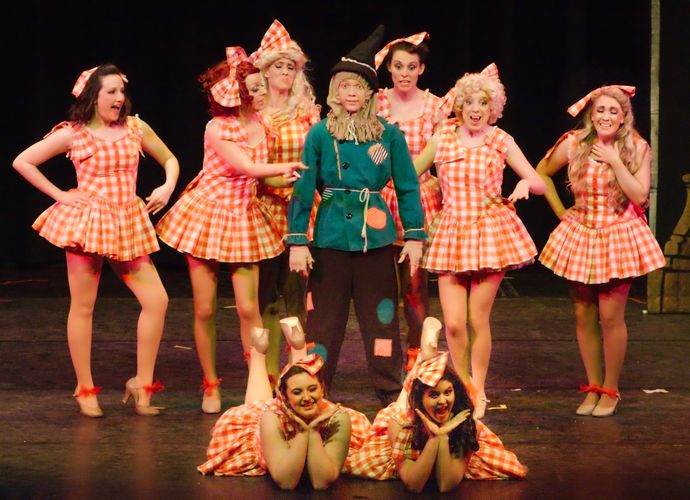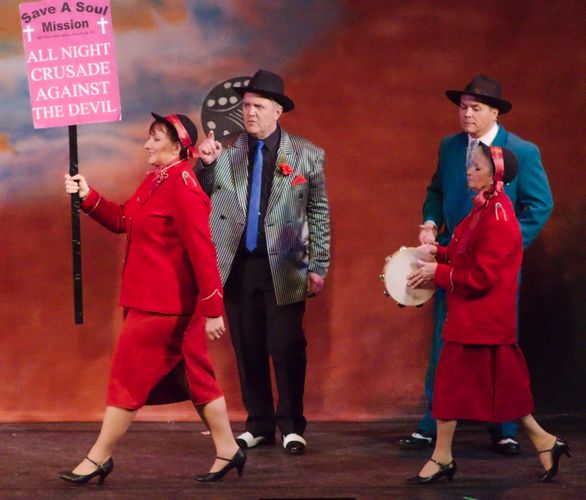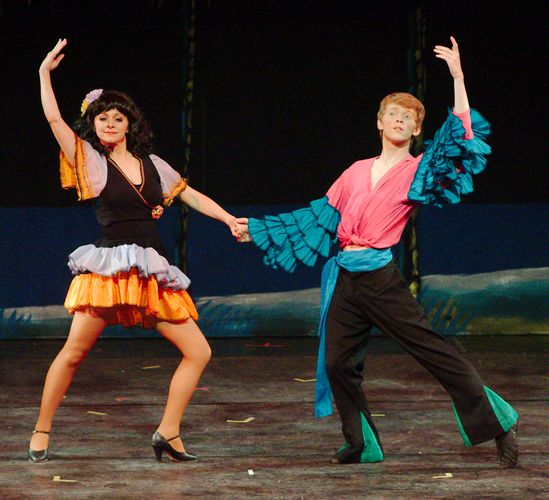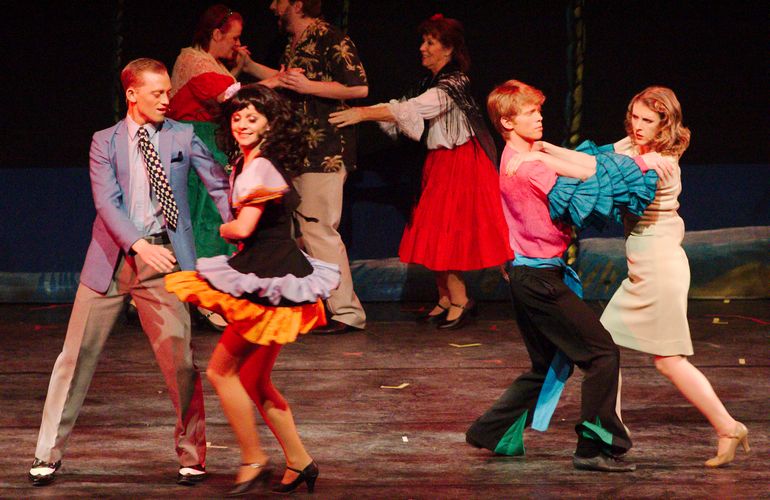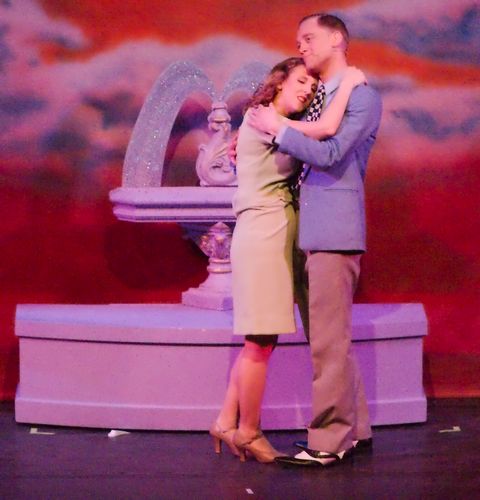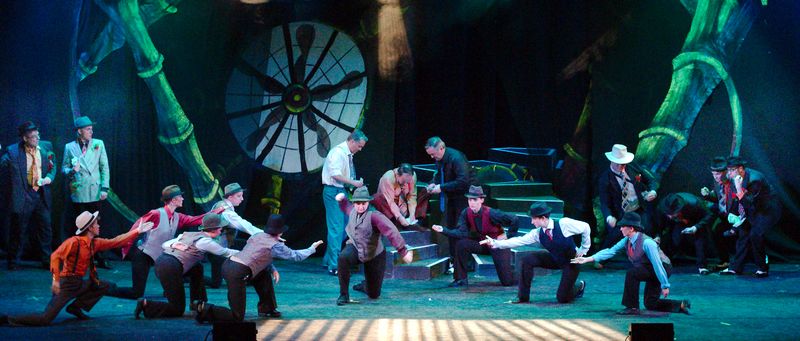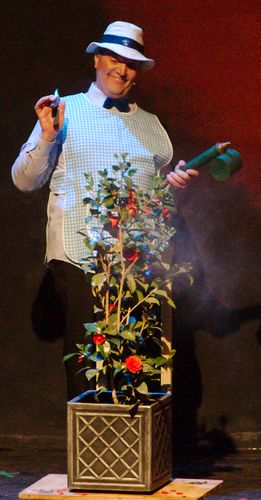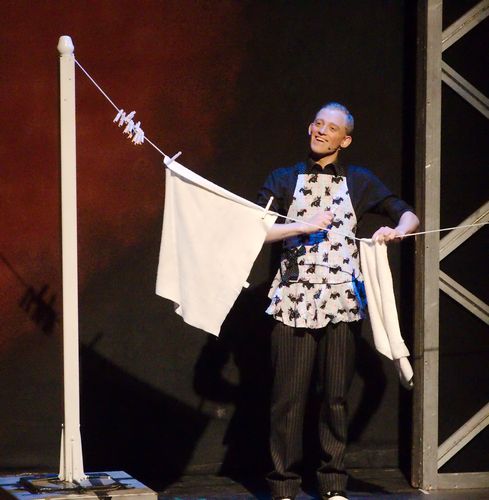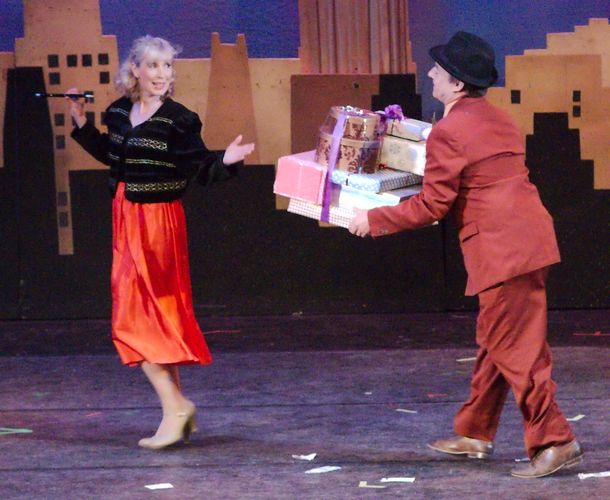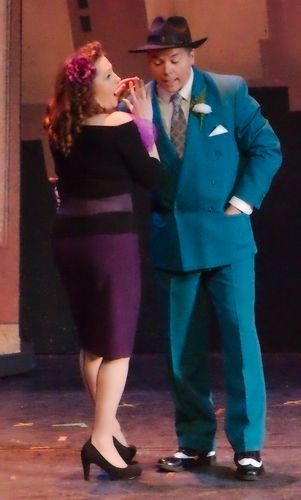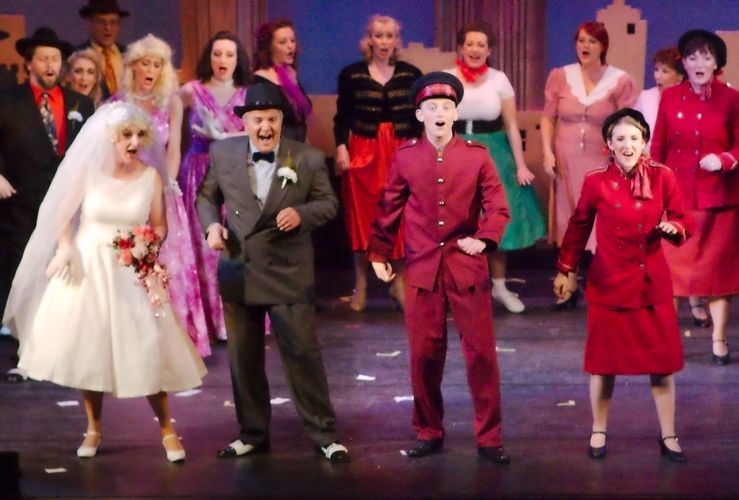 More Guys and dolls pictures here

---
4-7 MAY 2016

Evenings at 7.30pm. Sat 3pm and 7.30pm
at the Spotlight Theatre

(formerly Broxbourne Civic Hall)
High Street, Hoddesdon EN11 8BE
Book by Jo Swerling & Abe Burrows
Music and Lyrics by Frank Loesser
This amateur production presented
by arrangement with Josef Weinberger Ltd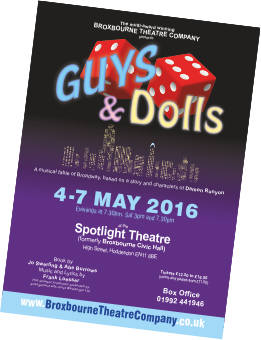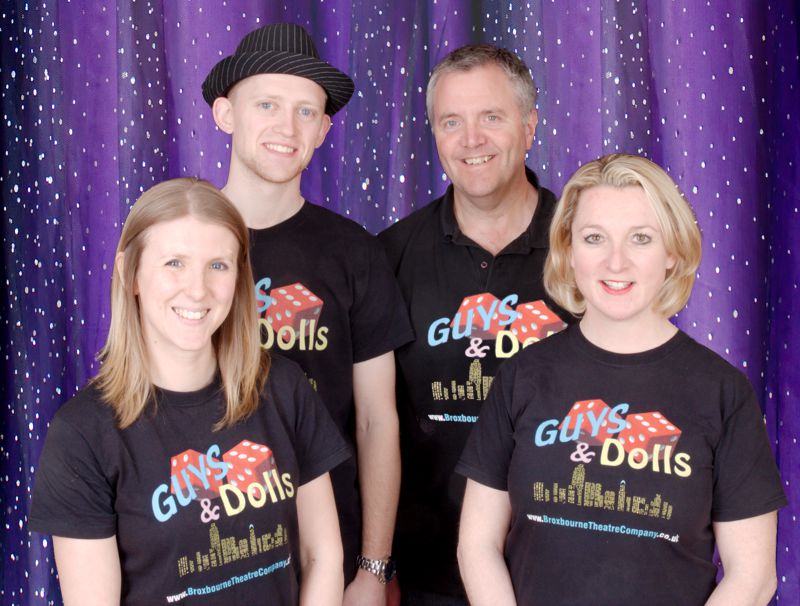 James Reynolds as Sky Masterson : Andrew Frost as Nathan Detroit
Sarah Earl as Sarah Brown : Rachel Green as Miss Adelaide
in Broxbourne Theatre Company's Guys and Dolls at the Spotlight Theatre
Guys and Dolls has now closed.
The next Broxbourne Theatre Company show
will be Sleeping Beauty in January 2023
Details
Here